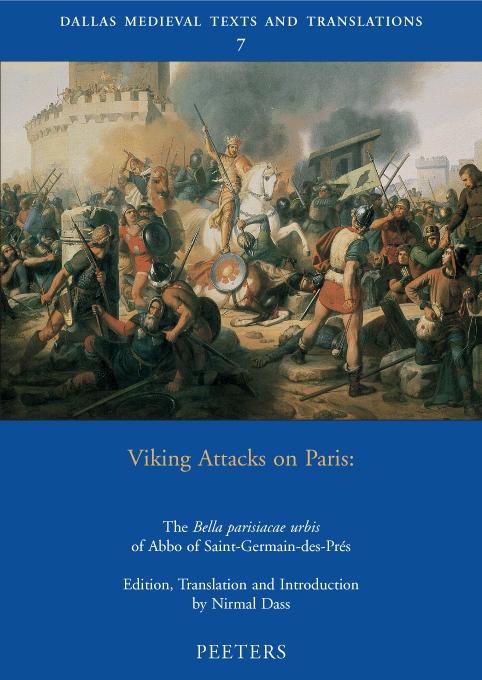 table of contents

add to cart
Viking Attacks on Paris
The «Bella parisiacae urbis» of Abbo of Saint-Germain-des-Prés
Summary:
In 885 AD, the Vikings laid siege to Paris, to which a young monk named Abbo, of the abbey of Saint-Germain-des-Prés, stood as witness. Later, he came to make a record of what he saw, heard and believed in a verse chronicle, the «Bella parisiacae urbis». His often stirring account speaks of the relentless and ingenious attacks of the Norsemen, the selfless heroism of the defending Frankish warriors, and the misery and terror of the besieged Parisians.
But his canvas is far larger than this single occurrence, for he hints at greater things yet to come, such as the final disintegration of Carolingian rule, the eventual establishment of the Capetian line of monarchs, and the creation of a French Danelaw, namely, Normandy. Ultimately, however, Abbo is not concerned with an impartial narration of events, but rather with salvation through history - of the individual and of the nation of the Franks.
The macaronic style of his chronicle very much appealed to the sensibilities of the time, thus ensuring that Abbo's work would endure.