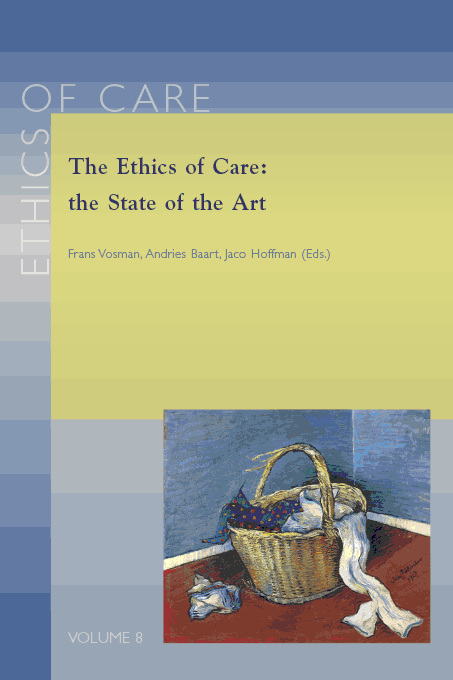 table of contents

add to cart
The Ethics of Care: the State of the Art
Summary:
Care and caring are essential to the core of life. As an everyday activity it guarantees the continuity of a humane society. In an era of cold-blooded neo-liberalism, relationality, attentiveness, compassion, solidarity and care are even more relevant traits to sustain a life worth living ‒ not only for the precarious ones among us but for all of us. To this end the Ethics of Care as a political ethical theory is the most prominent champion of the relevance of care and caring on all different levels of the research-policy-practice continuum and across all domains of our lived realities.

Drawing on feminism as a critique on neo-Kantian ethics, the Ethics of Care developed into an acknowledged sub-field since the early 1980s. This edited volume by renowned scholars from across the globe presents this trajectory with a critical engagement on a range of key issues, its gradual development, and its subsequent scholarly and societal contribution. These insights pertain to issues related to the more intimate forms of care ‒ from person to person ‒ as well as issues of care at an institutional level and questions of global impact. More specifically, an up-to-date refinement of the concepts 'vulnerability' and 'relationality' are some examples of these insights. Similarly, lessons of caring practices ranging from social welfare to palliative care are shared.

This volume offers a critical overview of the current debates and the future challenges of an Ethics of Care as a landmark branch of contemporary ethics.