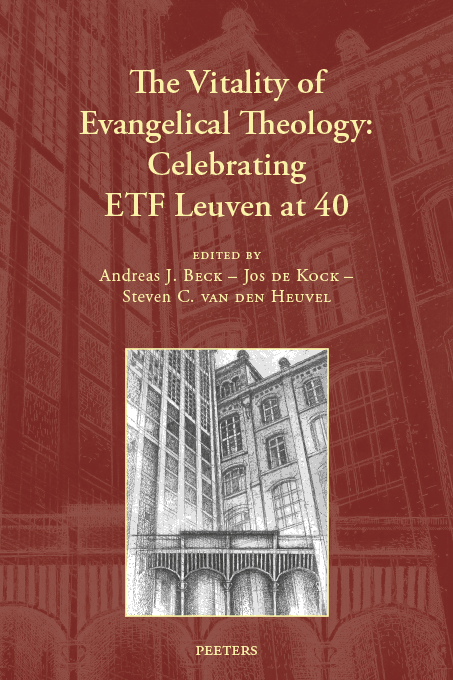 table of contents

add to cart
The Vitality of Evangelical Theology
Celebrating ETF Leuven at 40
Summary:
This volume presents the research activities of Evangelische Theologische Faculteit Leuven during the last four decades: a faculty with its location rooted in the heart of Europe and its nature connected to an international academic community. For 40 years now, ETF Leuven is a place where researchers from different cultural and denominational backgrounds and different parts of the world engage in evangelical theology.
Through an Introduction and no fewer than eighteen chapters, this volume shows how ETF Leuven fosters a connection between academic research and faithful engagement with faith communities. Each of its six departments discusses past research activities and presents two samples of current research. Nevertheless, the different contributions do not just inform the reader about the essential mission of a theological faculty. This volume offers much more. Taken together, the contributions reflect the vitality of evangelical, and more broadly Christian theology as a benefit to both church and society, particularly in a time when academic theology seems to be vulnerable.
The volume includes a foreword by Prof. Miroslav Volf, who interprets the narrative of ETF Leuven within the larger field of academic theology.